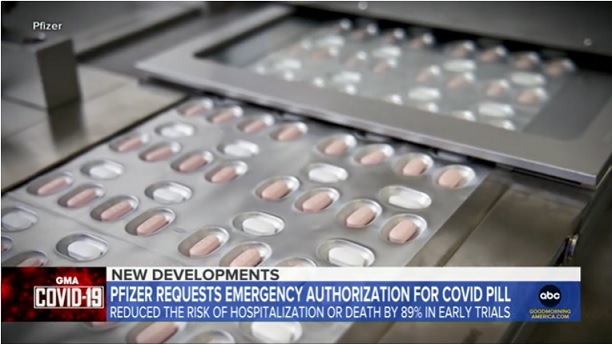 As the COVID-19 pandemic has swept the globe, more than 5 million people have died from the disease worldwide, including over 766,000 Americans, according to real-time data compiled by Johns Hopkins University's Center for Systems Science and Engineering.
Just 68.9% of Americans ages 12 and up are fully vaccinated against COVID-19, according to data from the U.S. Centers for Disease Control and Prevention.
The Food and Drug Administration is expected to authorize Pfizer's and Moderna's COVID-19 booster doses for all adults as soon as Thursday, a government official with direct knowledge of the process told ABC News.
That would come in time for the Centers for Disease Control and Prevention's advisory panel meeting this Friday to discuss booster recommendations regarding all adults for both manufacturers.
The CDC previously signed off on a third dose of both vaccines for certain populations, as well as a booster of the single-dose Johnson & Johnson vaccine for anyone 18 years and older.