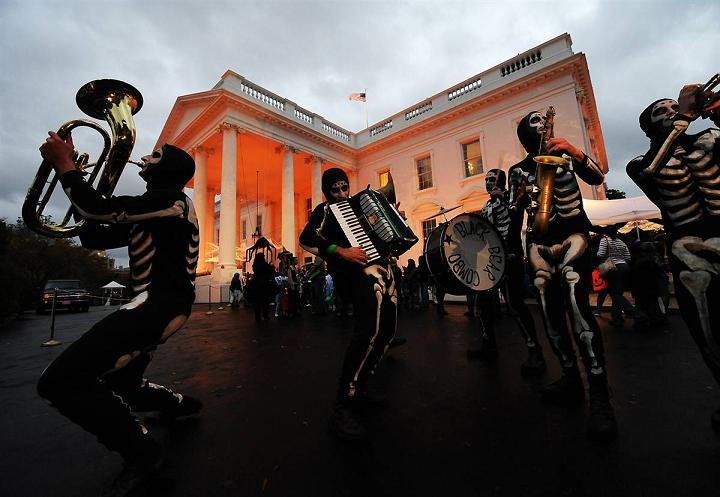 The White House is lit(light的过去分词,被点亮) with orange light as a band of "skeletons(骷髅)" performs at the North Portico(门廊) of the White House.

---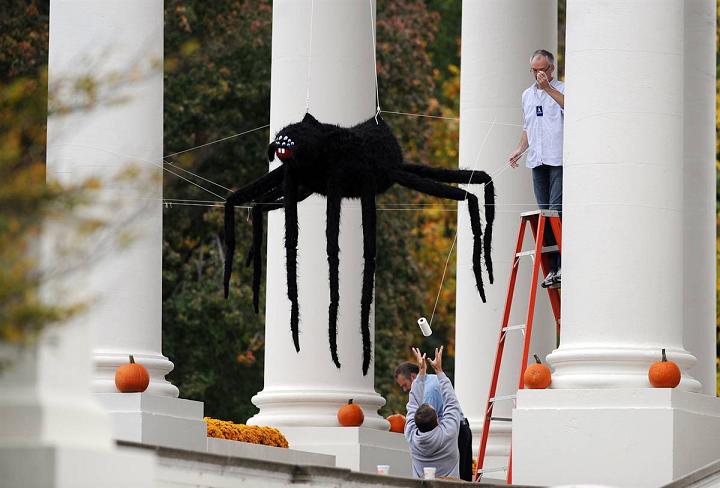 Workers install(安装) Halloween decorations(装饰物) at the North Portico of the White House.

---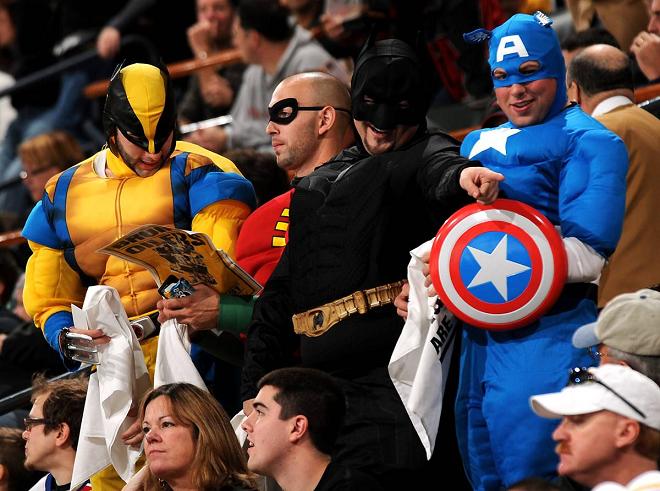 Fans of the Bruins hockey team(曲棍球队) dressed up for the Halloween game against the Edmonton Oilers at the TD Garden in Boston.

---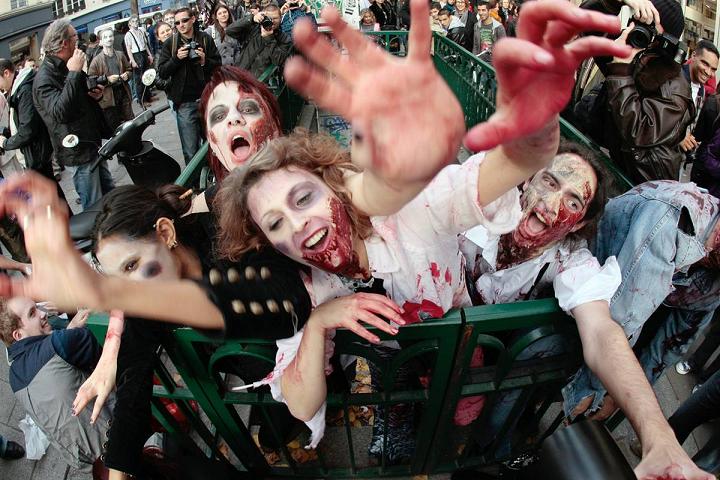 People dressed as zombies(僵尸) celebrate Halloween in Paris.

---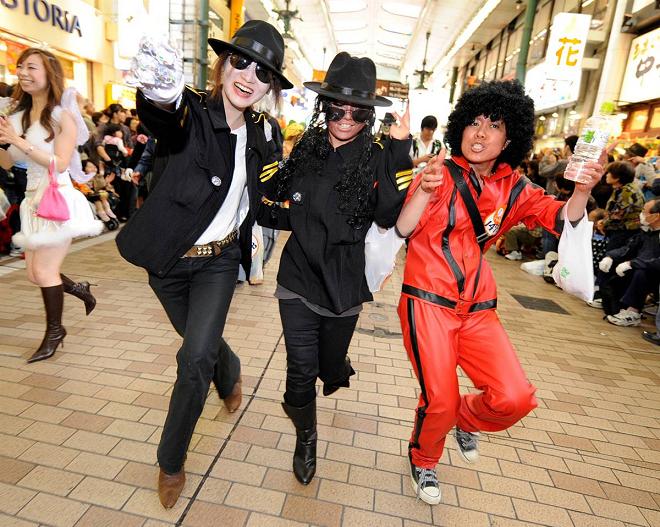 Clad(穿衣的) in Michael Jackson costumes, people walk through a mall during the 13th Halloween Parade in Kawasaki(日本川崎), suburban Tokyo. Nearly 100,000 weekend shoppers attended the annual(一年一度的) parade(游行), in which 3,000 people took part.

---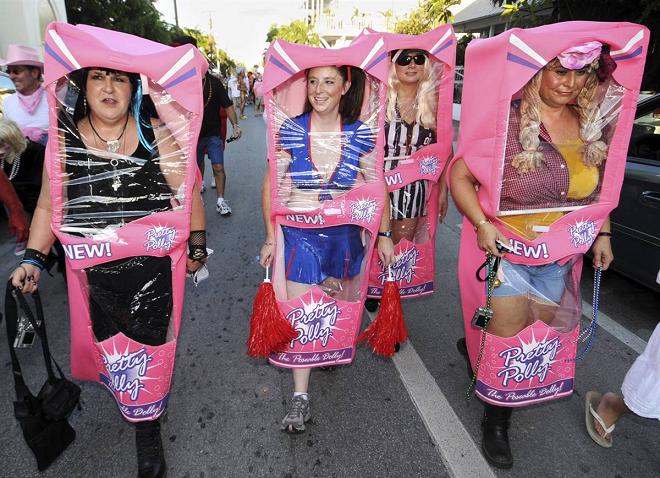 Women dressed as new dolls in their display boxes stroll(漫步) in the Fantasy Fest Masquerade March in Key West, Fla., on Friday. The annual 10-day masking and costuming festival concludes(结束) Sunday but was to be highlighted by a Halloween night grand parade down Duval Street, the island's main thoroughfare.

---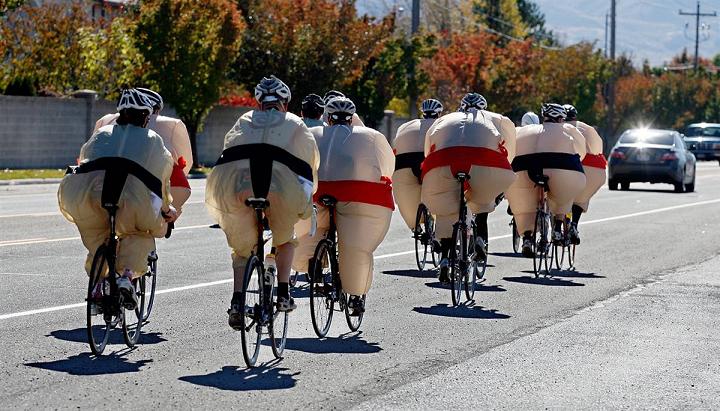 Team members of Spin Cycle Racing out of Salt Lake City enjoy their fourth annual Halloween "Sumo(相扑) Ride" on Saturday. The event, organized by Ken Webster, amused motorists with a group of 13 riders, up from three in its inaugural year.

---
A skeleton band performs at the North Portico of the White House.