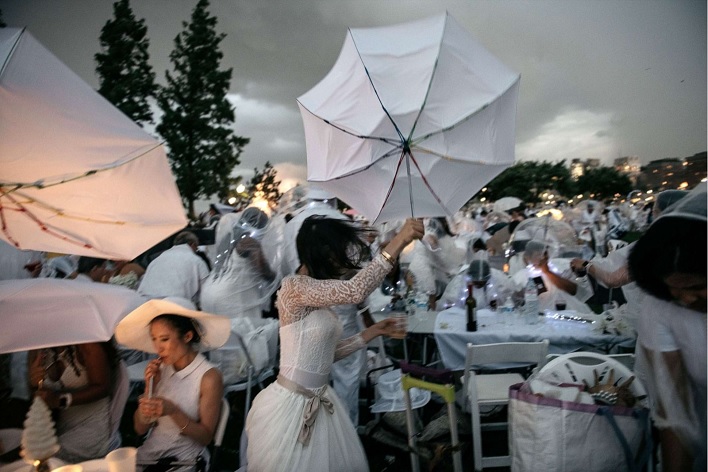 ABC News photo editors chose the best news images of the week for this collection.
Revelers flee from the pouring rain at the annual Diner-En-Blanc in Nelson Rockefeller Park, July 17, 2019, in New York City. Over 5500 guests gathered for the yearly pop-up party, which was cut short due to heavy rain, thunder and lightning. The evening adheres to a strict all-white dress code, and was originally founded in Paris in 1988.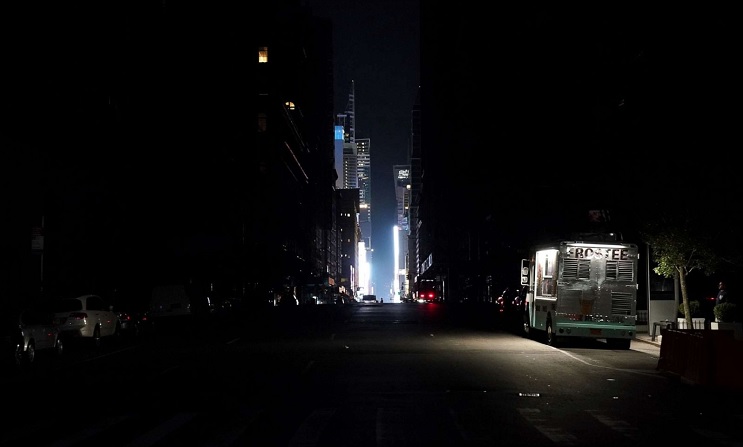 A dark 7th Avenue is seen after a major power outage affected parts of New York City, July 13, 2019. Subway stations plunged into darkness and the billboards of Times Square suddenly flicked off as part of Manhattan was hit by a power outage. About 42,000 customers lost electricity in the early evening, according to the Con Edison utility, which did not give a reason for the cut.