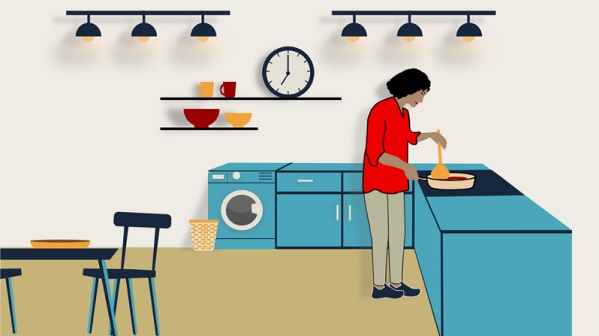 The coronavirus pandemic could wipe out 25 years of increasing gender equality, new global data from UN Women suggests.
Women are doing significantly more domestic chores and family care, because of the impact of the pandemic.
"Everything we worked for, that has taken 25 years, could be lost in a year," says UN Women Deputy Executive Director Anita Bhatia.
Employment and education opportunities could be lost, and women may suffer from poorer mental and physical health.
The care burden poses a "real risk of reverting to 1950s gender stereotypes", Ms Bhatia says.
Even before the pandemic, it was estimated women were doing about three quarters of the 16 billion hours of unpaid work that are done each day around the world.
In other words, before coronavirus, for every one hour of unpaid work done by men, three hours was done by women. Now that figure is higher.