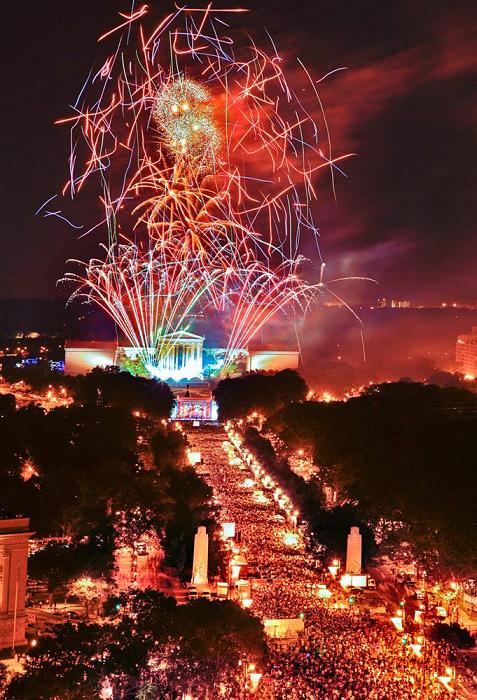 Fireworks (烟火) explode (爆炸) over the Philadelphia Museum of Art, top, in Philadelphia on Saturday, July 4, as thousands line the Benjamin Franklin Parkway.

---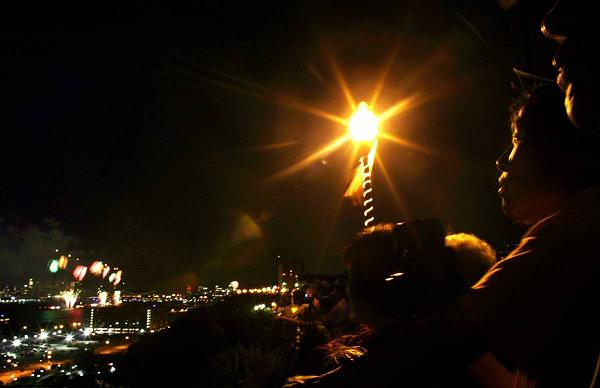 The New York City skyline (以天空为背景的轮廓线) is seen in the distance (在远处) as fireworks explode over the Hudson River during the Macy's fireworks display on Saturday in Weehawken, N.J. It was the first time since 2000 that the Macy's display took place over the Hudson River and not the East River.

---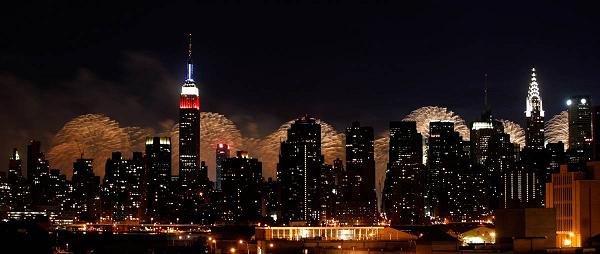 The skyline of midtown Manhattan, seen from across the East River in Queens, is backlit (从背后照亮) by shells (炮弹,这里指烟火) exploding over the Hudson River during the Macy's Fourth of July fireworks show on Saturday.

---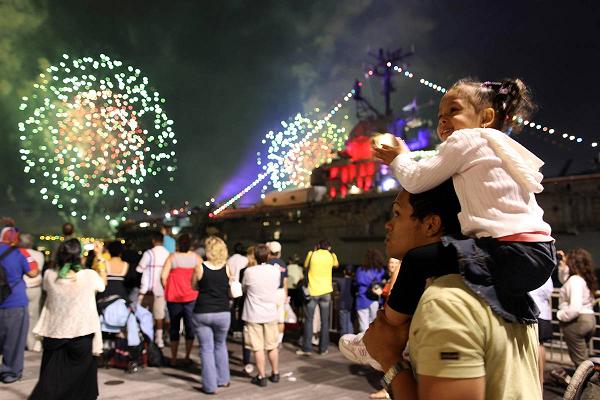 Framed by the Intrepid Sea Air and Space museum, Michael Hernandez holds his daughter on his shoulders as they watch the fireworks explode over the Hudson River in New York.

---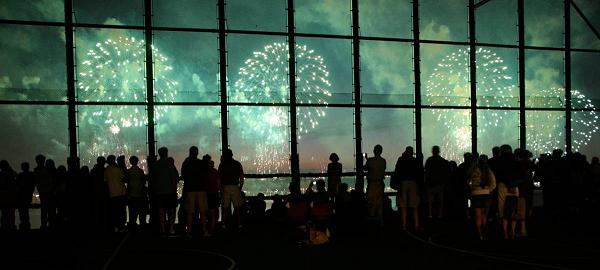 People watch the Fourth of July fireworks display from the rooftop (屋顶) of the Associated Press Headquarters in New York.

---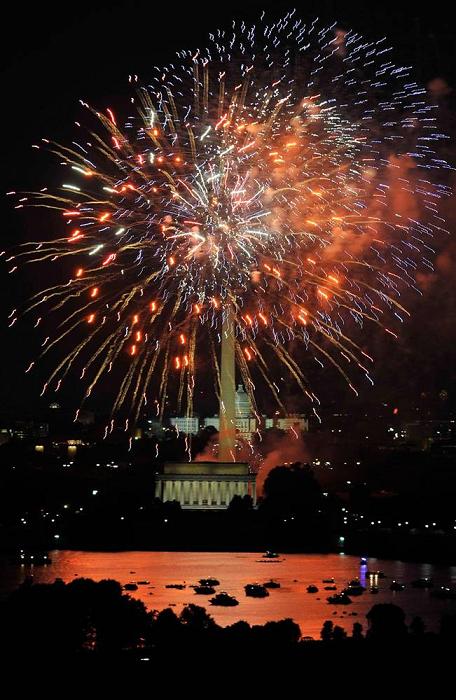 Independence Day fireworks explode by the Lincoln Memorial, the Washington Monument and the Capitol building with reflections on the Potomac River in Washington, D.C.

---
Spectators (观众) watch the fireworks display from the banks of the St. Joseph River in downtown Elkhart, Ind., on Friday.

---
Ariana Runge, 7, left, and Olivia, 9, right, enjoy the fireworks while leaning (仰靠,向后靠) back on their cousins, Justin and Kara Schumacher, at Elkhart Central High School on Friday in Elkhart, Ind.