Alien opening
First, Lady Gaga stunned on the red carpet with an out-of-this-world Armani, then she performed -- in an outfit that made her look like an alien(外星人) Tinkerbell -- the first number of the 52nd Annual Grammy Awards, "Poker Face," which segued into(容声于) her performing "Speechless" and "Your Song" with Elton John in Los Angeles on Sunday, Jan. 31.

---
One hot mama
Presenter(播音员,节目主持人) Jennifer Lopez, in a silver chain mail dress by Versace, proved backstage(后台) at the Grammys that mothers can still be glamorous.

---
Fierce!
Beyonce, the night's big winner, performed "If I Were a Boy," then the Alanis Morissette hit "You Oughta Know" at the Grammys.

---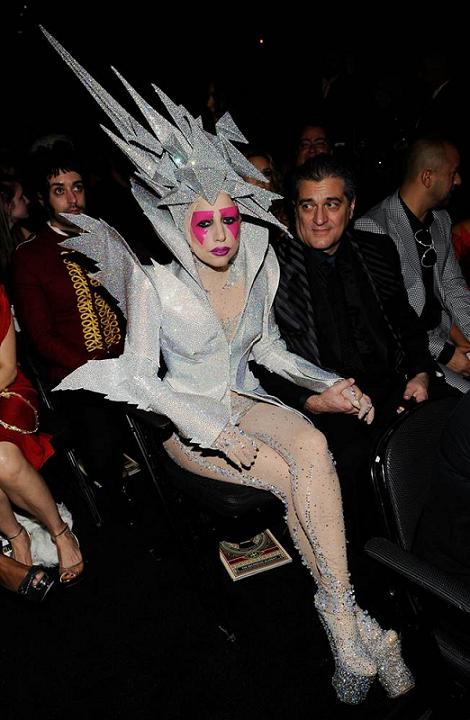 Icy look
Lady Gaga, decked out in(用...装扮起来) an icy ensemble(一套服装), watched the Grammys from the audience after her performance. As she made her way out, she flummoxed(使困惑,使慌乱) the Jonas Brothers with her new outfit.
---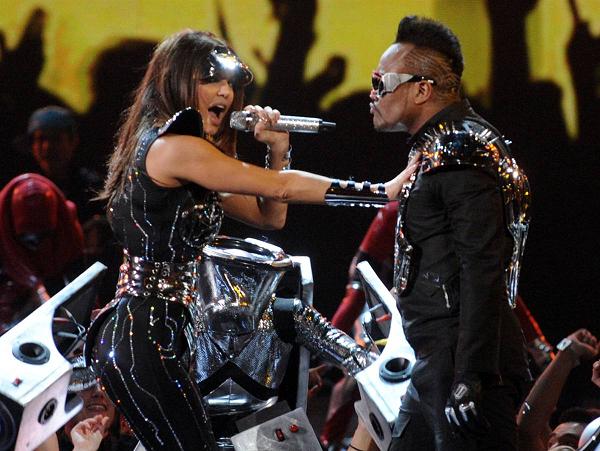 Ahead of the game
The Black Eyed Peas sang "I'mma Be" and "I Gotta Feeling" at the Grammys. The group won three trophies(奖杯) during the pre-telecast of the show.

---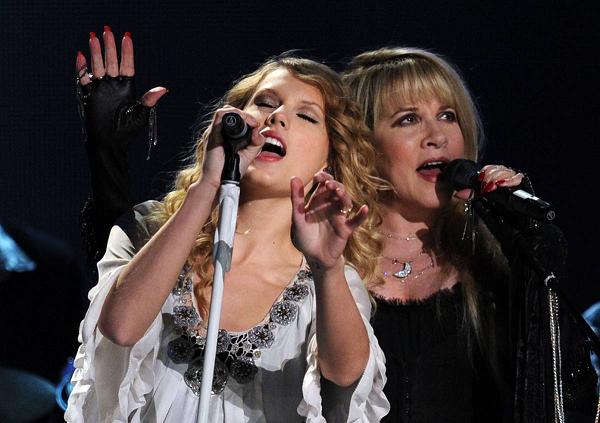 Living the dream
Taylor Swift performed at the Grammys with a childhood idol, Stevie Nicks. Swift first sang "Today Was a Fairytale," then the Fleetwood Mac singer joined her for "Rhiannon" and "You Belong With Me."

---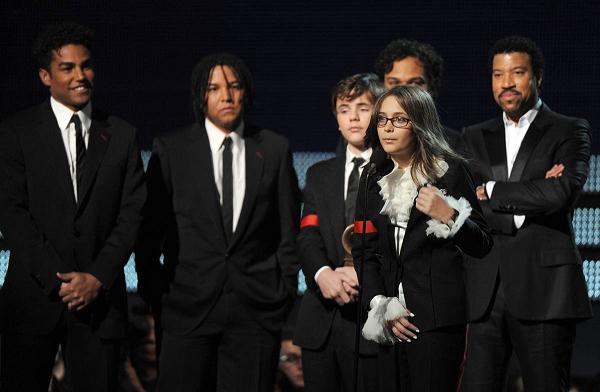 Tribute to the 'King of Pop'
Michael Jackson's children, Paris and Prince, second and third from the left, accept their father's Lifetime Achievement Award. Both Paris and Prince delivered touching speeches, with Paris ending with "We love you, Daddy."