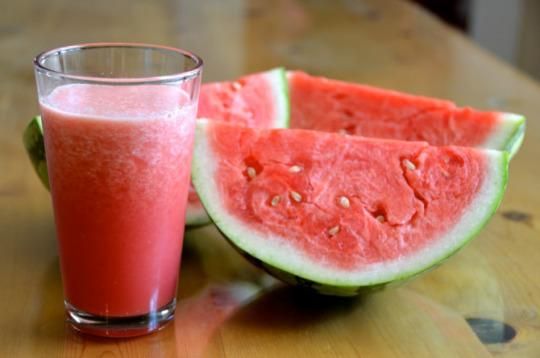 Summer isn't over yet, and watermelon is the "it" fruit of the season. Whether it's at a music festival or poolside, the iconic red wedge is bound to make an appearance on your Instagram feed.
But of course, the king of summer fruit is more than just a good photo opp, and can be incorporated into your diet in more ways than you'd expect. If you love watermelon, here are 13 recipes to use so that you can dedicate an entire day to getting your fill.
1. Watermelon Smoothie Bowl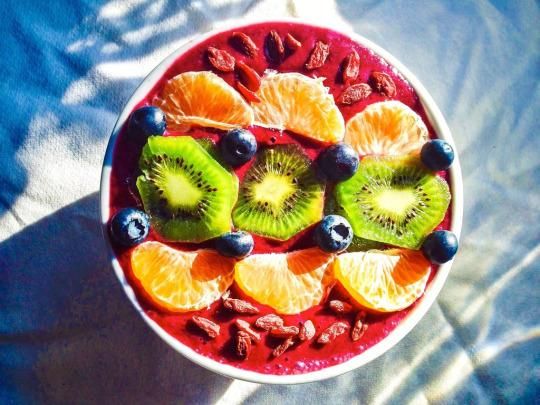 Start your watermelon marathon off on the right foot. The açai bowl, a longstanding Instagram celeb, health-nut staple, and best friend of the #healthyliving tags, needs to take a break from the limelight.
Although I'm all about my morning sambazon myself, I don't mind putting the açai aside for a refreshing watermelon smoothie bowl, which is full of health benefits guaranteed to satisfy every superfood fanatic's needs.
2. Watermelon Jelly
Tired of traffic jams? Overplayed radio jams? Try watermelon jam. Throw it on toast, pancakes, eat it straight, whatever.
3. Watermelon Agua Frescas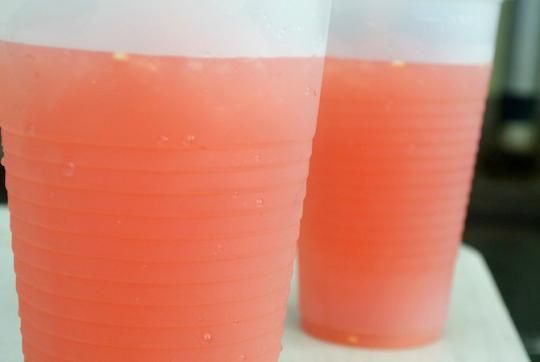 Wash down your watermelon breakfast with more watermelon. This one-ingredient treat is the perfect way to keep cool while staying summertime-lazy.
4. Watermelon Salsa
Keep things going with a melon-y snack. There are few things on earth better than a summer snack of chips and pico de gallo, except perhaps pico de gallo with a twist of watermelon.
5. Watermelon Salad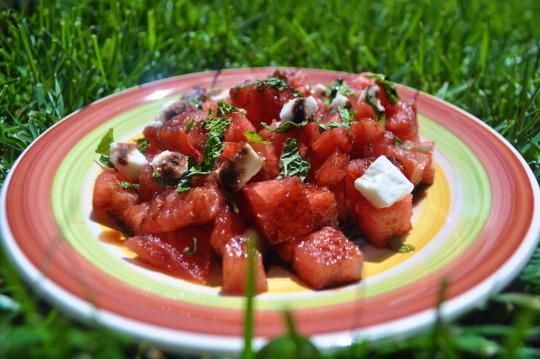 Move onto lunch, which can easily focus on watermelon. Contrary to popular belief, watermelon is good for more than just fruit salad. Whether paired with feta cheese and faro or mozzarella and balsamic, there are plenty of ways to incorporate this juicy fruit with greens.
6. Watermelon Gazpacho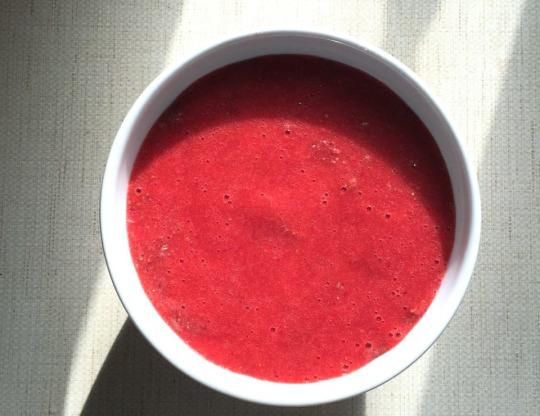 For everyone against the whole "cold soup" thing, don't knock it until you try it. This recipe is totally worth getting adventurous for.
7. Watermelon Sashimi
Watermelon dinner? You can totally do it. While arguably a stretch, watermelon sashimi is definitely a thing — a true testament to this wonder fruit's versatility. Apparently when you bake watermelon, it takes on texture similar to raw fish.
8. Grilled Watermelon
Summer would not be summer without barbecues or watermelon, so why not combine the two? Grill up some watermelon slices alongside those hot dogs to add a summery twist to your hamburger bun, fish taco or shrimp skewer.
9. Watermelon Lime Granita
For dessert, try out a new kind of shaved ice — watermelon style. Enjoy it in a snow cone or blend it in with your water to keep you hydrated happy all day long.
10. Watermelon Cake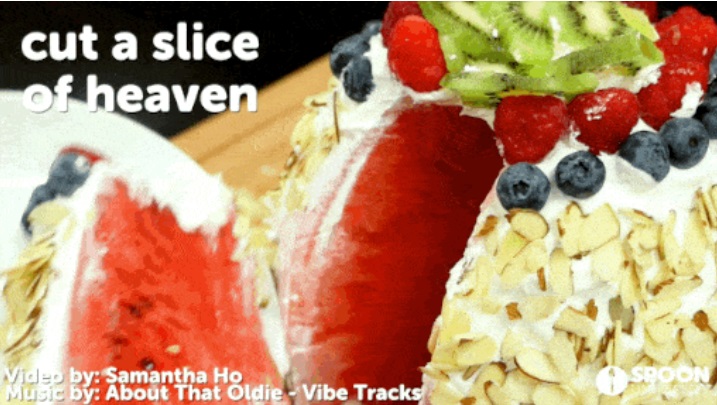 Smother in the frosting of your choice (coconut cream is a must try), sprinkle with almonds, go crazy with the berry toppings, and viola! The perfect tropical treat.
11. Watermelon Soda Float
Sick of rootbeer? Ditch the pop but keep the fizz with this refreshing recipe, a new and improved way to keep summer cool.
12. Watermelon Shot Glasses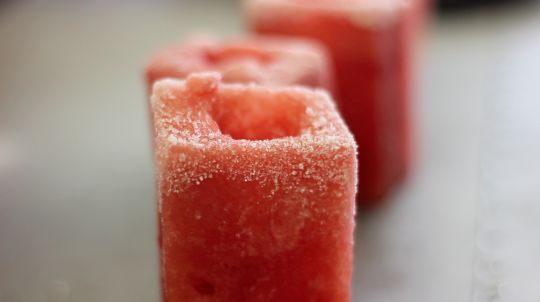 Plus Sour Patch Watermelon-infused vodka. Epic.
13. Half a Watermelon (plus a spoon)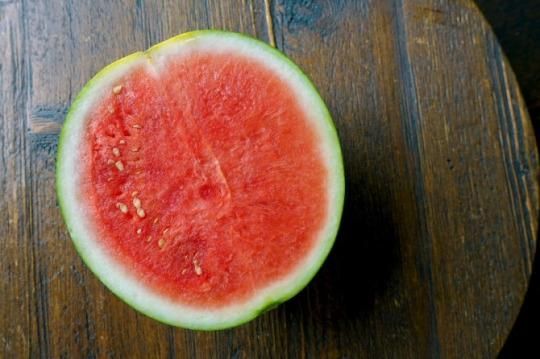 Bonus for the really hardcore watermelon fanatic. My personal favorite, the original half slice. Spoon required, sharing optional.