Spaghetti can be dressed elegantly in butter-braised onions, stand up to a subtantial bolognese or meatball sauce, and get down with nothing but a slick of Pecorino and pepper. It's the little black dress of dinner choices. What are you waiting for?
Make one or all 11 of these spaghetti recipes and you'll be in good company—especially if you sprinkle on a little cheese.
Spaghetti Carbonara by Brette Warshaw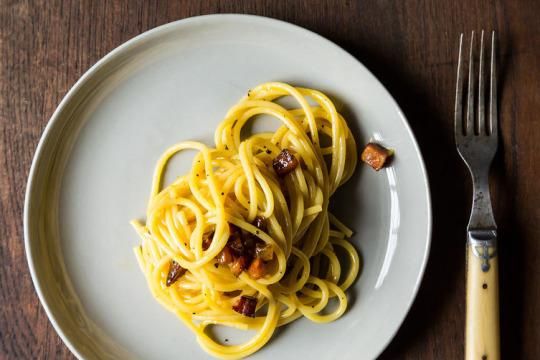 This is no-frills, classic carbonara. It's also great made with rigatoni. Serving suggestions: straight outta the serving bowl.
Creamy Mushroom Pasta by Kendra Vaculin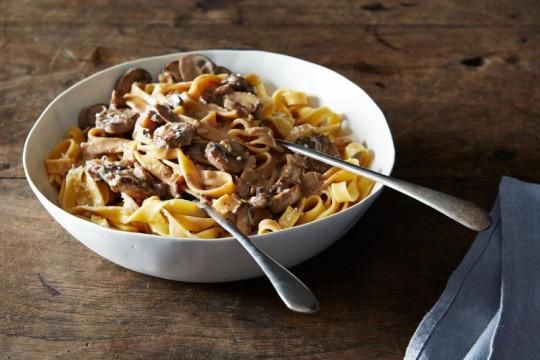 You just go for this kind of thing, you know? You just say, oh, a whole cup of heavy cream? And some butter? AND cheese? Yeah ok, I can do that, I can dig that, I can whip that up and inhale that and then dream about it later. No Regrets Pasta.
Nigel Slater's Really Good Spaghetti Bolognese by Genius Recipes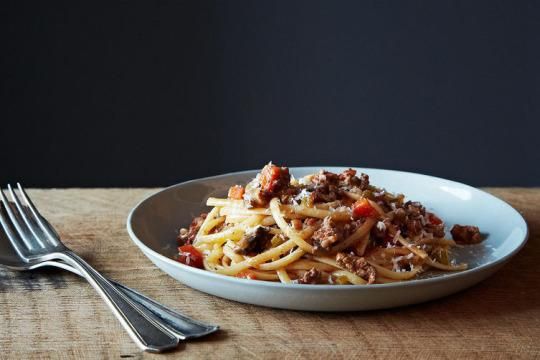 A bolognese that works around your schedule – and might even be better than Nonna's, thanks to a secret ingredient or four.
Rhonda's Spaghetti with Fried Eggs and Pangritata for One by Rhonda35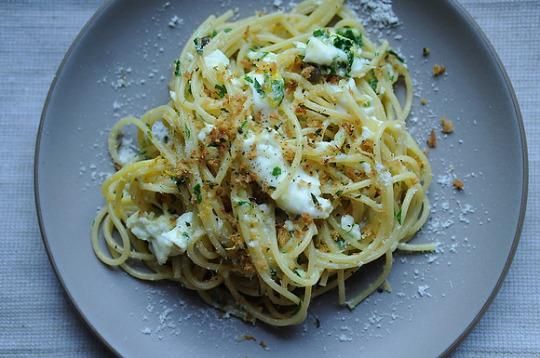 The yolks coat the spaghetti and the whites provide little puffs of yumminess throughout this peppery, garlicky dish. The pangritata tops it all off by adding bits of crunch and bright bursts of lemon and rosemary.
Ramp Carbonara by meganvt01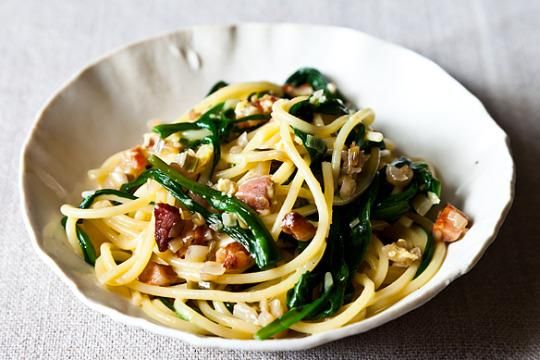 A pasta that's over-the-top in all the right ways: meaty pancetta, creamy eggs, and delicate ramps get equal billing.
Edward Giobbi's Spaghetti alla Foriana by Genius Recipes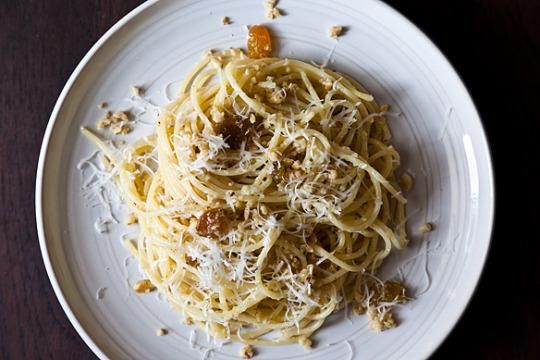 Not only does this sauce keep for other uses, covered in olive oil in the fridge, it gets better and better. The aromas of garlic and oregano are lured out, mingling with the nutty bits and perfuming the oil.
Pasta with Broccolini Pesto and Crème Fraîche by Phyllis Grant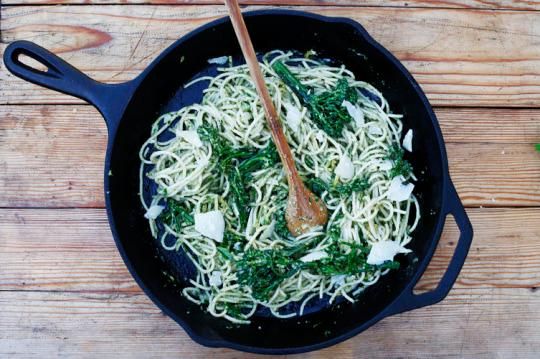 The most important pesto-making advice we can give is that it's key to taste it several times. It will need adjusting in order to balance the flavors. And play with using different kinds of cheeses or nuts or greens.
Michael Ruhlman's Pasta with Tomato Water, Basil, and Garlic by Genius Recipes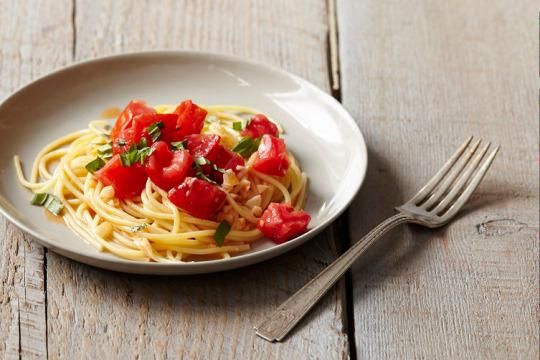 Tomatoes do double duty in the summer's best pasta – and it all comes together in the time it takes to set the table.
Pasta Cacio, Pepe, e Cavalo Nero by Nicole Franzen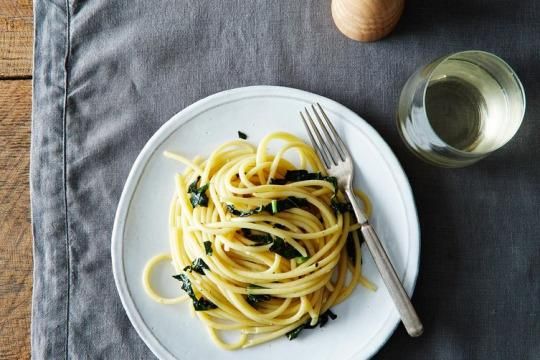 Cacio e Pepe is a traditional dish of Rome. It's very simple and easy to make. One of those comfort dishes that tastes good and pleases all ages.
Broccoli Aglio e Olio with Gremolata Breadcrumbs by healthierkitchen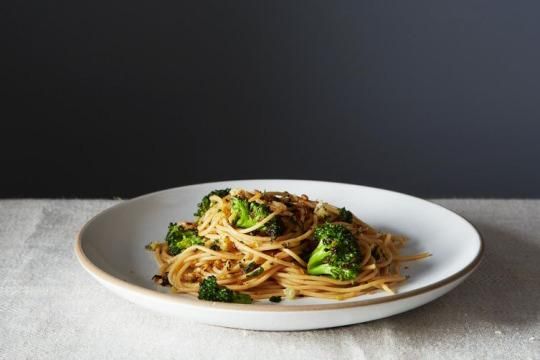 This is a spin on a classic Italian pasta dish, turning everyday ingredients (many of which you may already have in your pantry) into a special pasta dish with strong flavors and a welcome crunch.
Pesto Trapanese by Emiko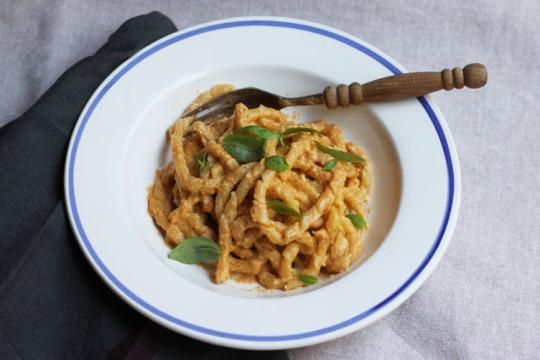 A fresh, summery Sicilian pesto with almonds and fresh tomatoes as the protagonists.