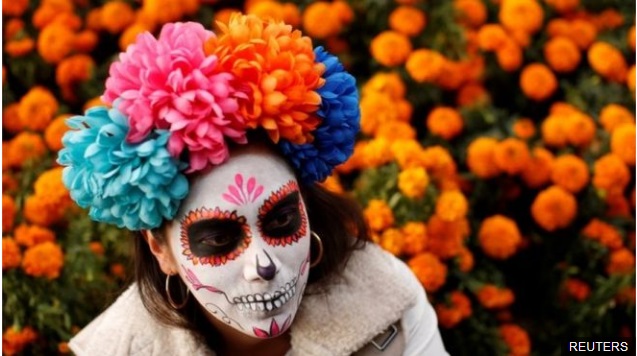 Hundreds of people dressed up as skeletons to take part in a parade celebrating the dead. They were surrounded by marigolds, a flower which is thought to guide the spirit of the dead with its vivid colours and scent.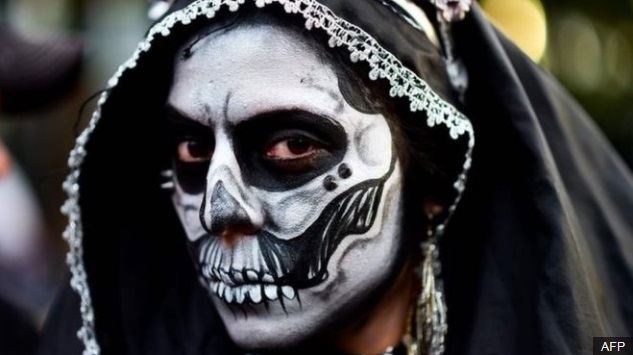 Make-up artists were on hand all day to make participants look like La Catrina, the name given to an elegant skeletal figure popular in Mexican culture.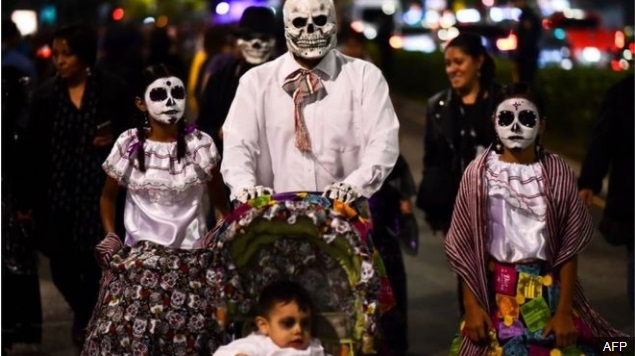 The event, held in the run-up to the Day of the Dead celebrations on 1 and 2 November, is aimed at all ages and whole families dressed up to take part in the parade.
While La Catrina is a female figure, there were also plenty of catrines, La Catrina's male equivalent, on parade.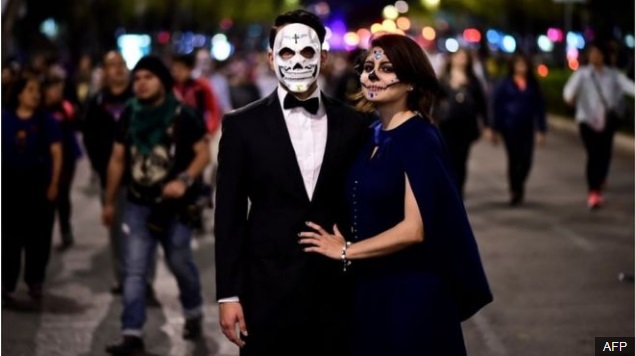 Couples proved romance is not dead in the afterlife. Day of the Dead parades were not held on a big scale in the capital until they were popularised by the James Bond film Spectre last year.