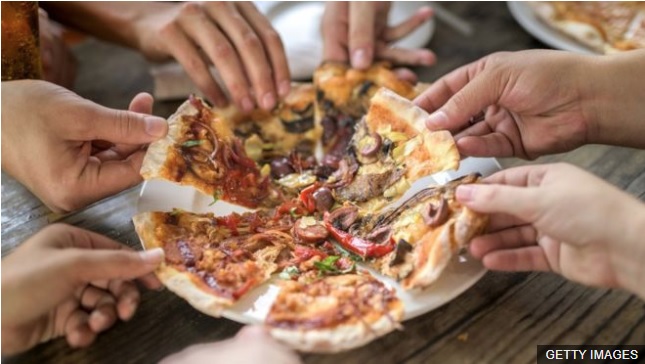 Food packs should display how much exercise a person would need to take to burn off the calories contained in the product, UK researchers say.
Appreciating it would take four hours to walk off the calories in a pizza or 22 minutes to run off a chocolate bar creates an awareness of the energy cost of food, they say.
The labels would help people indulge less, exploratory studies suggest.
The aim is to encourage healthier eating habits to fight obesity.
According to the researchers from Loughborough University, who looked at 14 studies, this type of labelling could cut about 200 calories from a person's daily average intake.