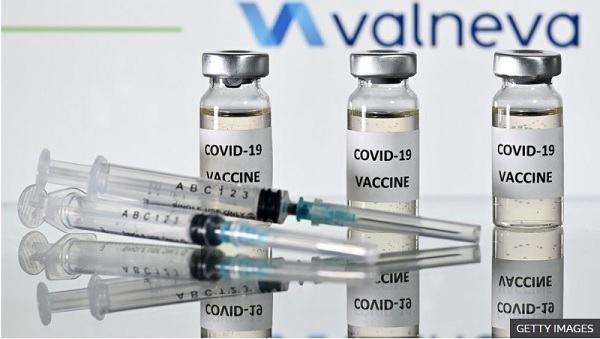 Clinical trials have started in the UK for a coronavirus vaccine being manufactured in West Lothian.
The Valneva candidate vaccine will initially be tested on 150 volunteers at testing sites in Birmingham, Bristol, Newcastle and Southampton.
It is being developed in Livingston and the UK government has pre-ordered 60 million doses.
UK Business Secretary Alok Sharma said it was important to have a range of vaccines available.