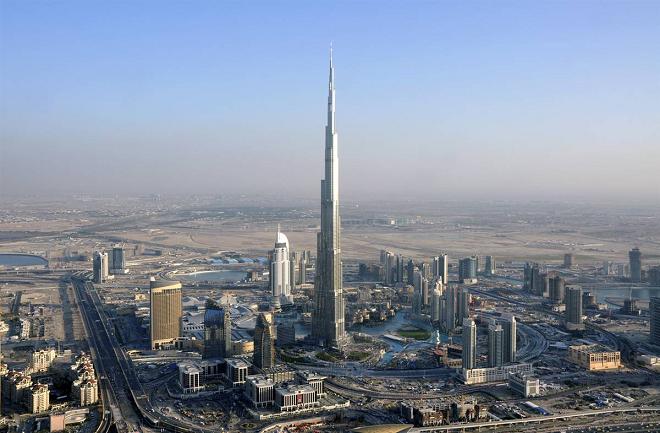 Burj Khalifa (迪拜塔)
Dubai's Burj Khalifa was debuted(首演) and renamed on Monday, Jan. 4. Burj Khalifa is the world's tallest building (2,717 feet), features(以...为特色) the highest observation deck and was renamed after Sheik Khalifa bin Zayed Al Nahyan, the ruler of neighboring Abu Dhabi who came to the aid of Dubai during the financial meltdown. (注:Abu Dhabi即阿布扎比,阿拉伯联合酋长国首都)
---
Two International Finance Center (香港国际金融中心)
Hong Kong's Two ifc, designed by world-renowned architect Cesar Pelli, is 88 stories high. The massive tower was completed in 1998.

---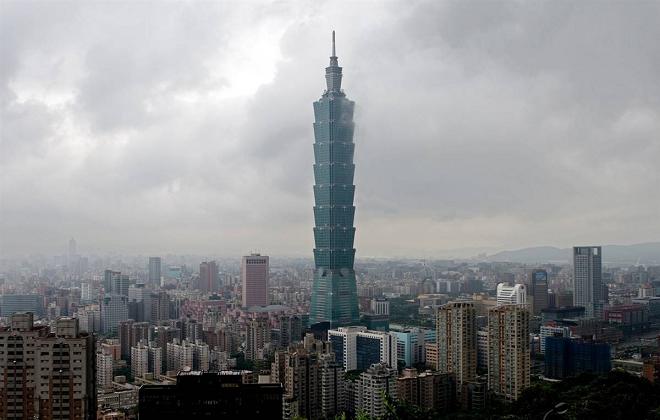 Taipei 101 (台北101)
Taiwan's Taipai 101 Tower stands 1,667 feet in height, and has more than 2.3 million square feet of office space, nearly 800,000 square feet of retail(零售) space, nearly 900,000 square feet of parking space and more than 1,800 vehicles.

---
Petronas Towers (双子塔)
The Petronas Towers, also designed by Cesar Pelli, were completed in 1998. Two 88-story towers highlight the skyline of Kuala Lumur, Malaysia. The floors of the towers are shaped like eight-pointed stars, and a flexible bridge connects the spires(尖顶) at the 42nd floor.

---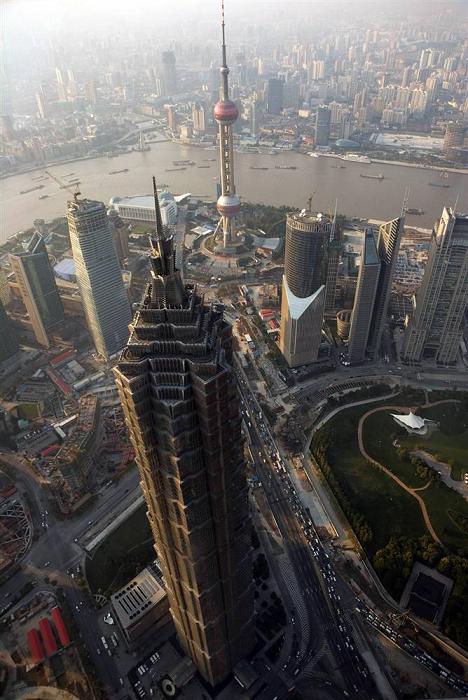 Jin Mao Tower
Shanghai's Jin Mao Tower is one of the tallest buildings in China.At 1,381 feet high, the building's design revolves around(围绕) the number eight (considered to be one of the luckiest numbers in Chinese culture). Jin Mao Tower stands 88 stories, and its address is 88 Century Boulevard.

---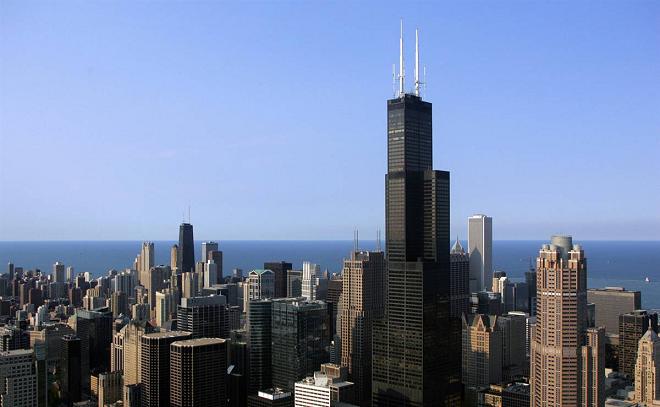 Willis Tower (威利斯大厦)
Perhaps better known as the Sears Tower(希尔斯大厦), this Chicago building was renamed in 2009. The massive structure is the tallest building in North America, stands 110 stories high and features a famed(著名的) Skydeck observatory(观望台) that offers a view of the Windy City at 1,353 feet.

---
Shanghai World Financial Center
The trapezoid(梯形) opening high atop(在...之上) the 1,614-foot-tall Shanghai World Financial Center certainly makes the building memorable. In a nod to Chinese symbolism and to reduce wind pressure, the opening was originally going to be circular(圆形). Some protested the design, claiming it resembled(与...相像) the rising sun on Japan's flag, and the design was ultimately changed.
---
Guangzhou TV & Sightseeing Tower
The TV tower, currently under construction but set to be complete and fully operational for the 2010 Asian Games, will be the world's tallest TV tower. When finished, the Guangzhou TV & Sightseeing Tower will reach a height of about 2,000 feet.

---
Empire State Building (帝国大厦)
More than 100 million visitors have taken in the awe-inspiring(令人惊叹的) views from the Empire State Building's observation deck on the 86th floor since it opened to the public 79 years ago. The building is one of the most notable pieces of the Big Apple's skyline, and has the backdrop(背景) for several movies, including "King Kong," "An Affair to Remember" and "Sleepless in Seattle."