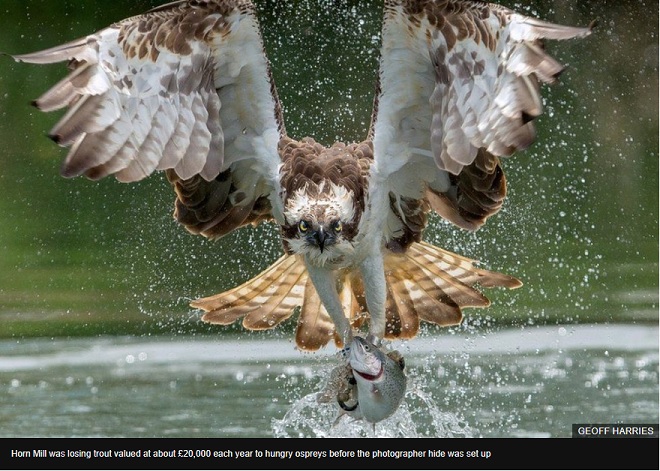 Wildlife photographers have been coming in their hundreds to take pictures of hungry ospreys hunting at a trout farm.
Horn Mill Trout Farm, in Exton, Rutland, welcomes up to 12 visitors a day to its osprey hide - set up after the birds of prey stole thousands of pounds' worth of fish from the trout hatchery.
The purpose-built hide, sunk into the ground beside the pond, has attracted snap-happy visitors from across Europe who want the "thrilling" experience of being so close to ospreys.
The fee the bird-watchers pay is used to offset the trout losses - believed to be costing the farm £20,000 a year - while allowing the ospreys to continue feeding.