The UK recorded its highest daily increase in coronavirus cases since June - with a further 1,522 positive tests. In terms of cases, the UK is on an upward trend.
A further 12 deaths within 28 days of a positive coronavirus test across all settings were reported, continuing a downward trend.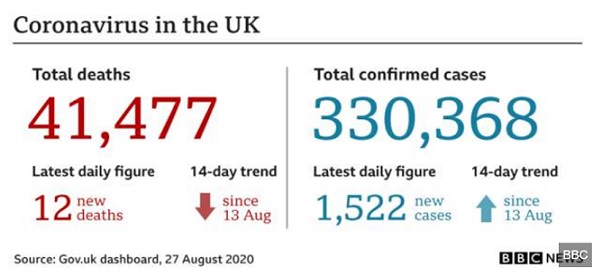 The UK's cumulative, 14-day case count per 100,000 people is 22.6, according to the European Centre for Disease Control . This is much lower than Spain (191.9) and France (70), but higher than Germany (20.7) and Italy (17.9).