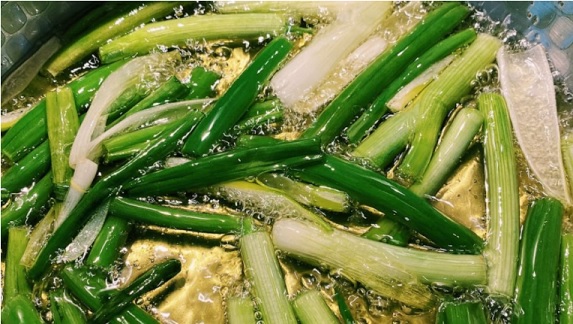 Scallions cook in oil for a homemade Taiwanese noodle dish.
Want a quick and easy noodle dish to warm up with this winter? Look no further than these scallion oil noodles.
Serves: 6
Ingredients
6-10 stocks of green onion
½ cup of oil
4 tbsp of soy sauce
2 tbsp of sugar
3 tbsp of dark soy sauce
Fresh noodles (Note: if you can't find fresh try Wu Mu wide noodles or Wu Mu medium noodles)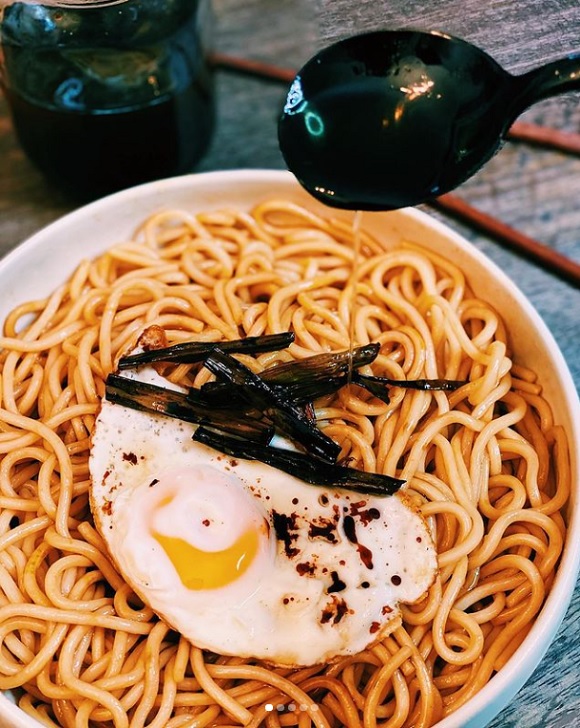 Directions
Cut green onion into 2-inch pieces and pat dry.
In a pot, add in oil and add in all the green onion. Turn the heat up to medium-high and let it green onion sizzle for 10 to 15 minutes. Make sure to keep an eye out to prevent the green onion from burning. Smaller pieces may cook quicker; once the green onion is crispy, remove and set aside.
In the meantime, prepare your favorite noodles.
Once all the green onion is removed, turn the heat off and add soy sauce, sugar and dark soy sauce. The oil may splatter, so make sure to turn the heat off before pouring in the soy sauce. Mix until sugar is fully dissolved. This can store in the fridge for up to a month.
Optional, but HIGHLY recommended, fry an egg.