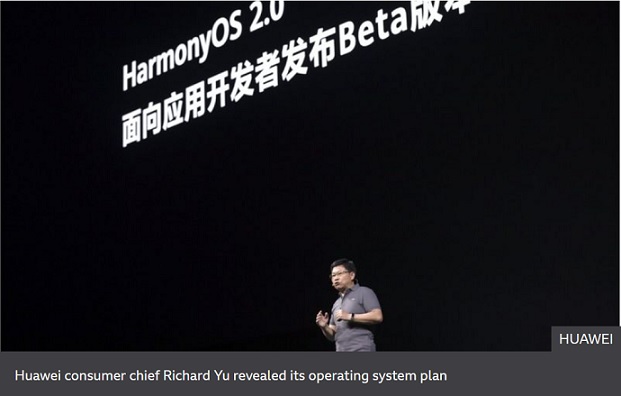 Huawei has announced plans to pre-install its own Harmony operating system on its smartphones from next year.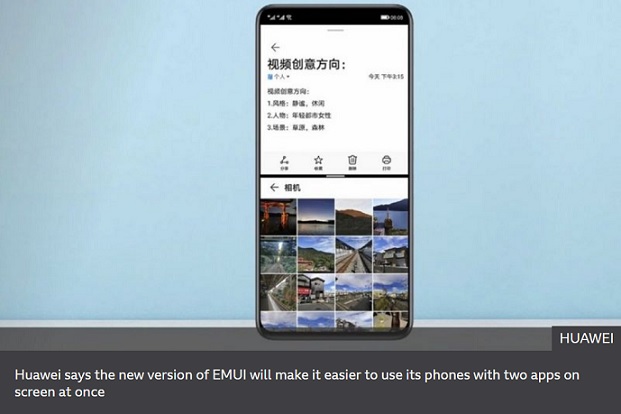 Huawei announced its plan at the start of a three-day developer conference near the city of Shenzhen.
The original version of Harmony OS was unveiled a year ago, when it was pitched for use in smartwatches, TVs and other smart home gadgets.
But the company now intends to release a fresh version - Harmony OS 2.0 - that can be tested on handsets from December, ahead of a formal launch in October 2021.
In parallel, it will shortly release EMUI 11 - a version of its mobile phone user interface
based on Android 11.
After October, some of its smartphone models will be offered with Harmony OS.
But it will continue to offer EMUI as an alternative.