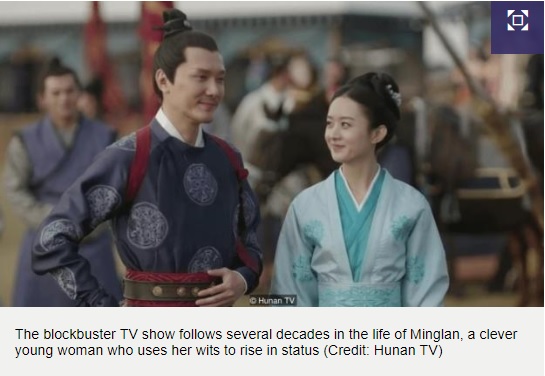 The Story of Minglan is a TV phenomenon in China, gaining 400 million views in just three days. Jennifer Keishin Armstrong finds out why it's so popular.
One of the most eligible bachelors in the Northern Song dynasty capital of Kaifeng, the sweet and handsome Qi Heng, has lost his handkerchief while visiting the Sheng household, triggering widespread chaos. Everyone in the household – which includes dozens of people of varying status, from elders to concubines to servants – is looking for it or whispering about who may have taken it. Ten minutes of flurried activity and wild speculation ensue, culminating in a servant being beaten for stealing it.
But the clever young woman Minglan – the sixth daughter of one of the household's concubines, far from a favoured position – quickly deduces the real culprit. It was one of the court's other young women who snatched it in the fit of a crush, then schemed to plant it on someone else. Qi Heng overhears Minglan whispering her deduction to another young woman and vows to set things right, while also falling for her. The resulting love affair will be one for the ages – or at least for about 17 episodes of television.